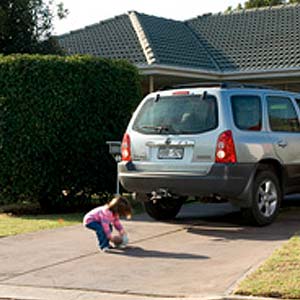 Parking Sensors
JUST ARRIVED - LASERLINE Electronic Parking System (EPS) Series 012
The LASERLINE Series 012 is now available for the first time in Australia exclusively through MCS Electronic Services. The LASERLINE Electronic Parking System is ISO certified and meets European requirements for radio equipment devices in its class.
The LASERLINE Electronic Parking Sensor is Designed and Manufactured in Italy and are market leaders in Europe.
The LASERLINE kit features Active Digital Sensors (not 'passive' like most other brands), with high temperature resistant cabling, high immunity to electromagnetic interference, fully programmable parameters and are the best looking sensor on the market offering true "Flush Mount" installation.
Installation images of your vehicle available on request.
Download more information about the LASERLINE Parking System Series 012
Call us now about the LASERLINE EPS Series 012 on 0414 999 300 or email us at info@mcses.com.au.
We also offer many other different brands and options to suit your vehicle or application, but recommend the best tried and tested locally available products.
We have Front and Rear parking sensors to suit Sedans, Hatches, Wagons, Convertibles, SUV's, 4WD's, Trucks and Trailers with accurate colour coding of sensors to match bumper bars completed within 24 hours of order. We professionally prepare and paint sensors including grey undercoat, 2 base colour coats and 2 layers of high quality (and expensive) UV resistant clear coat.
Avoid Damage or Harm to your vehicle or property, people & animals, etc. and have peace of mind with a more confident parking and driving experience.
Parksafe Parking sensors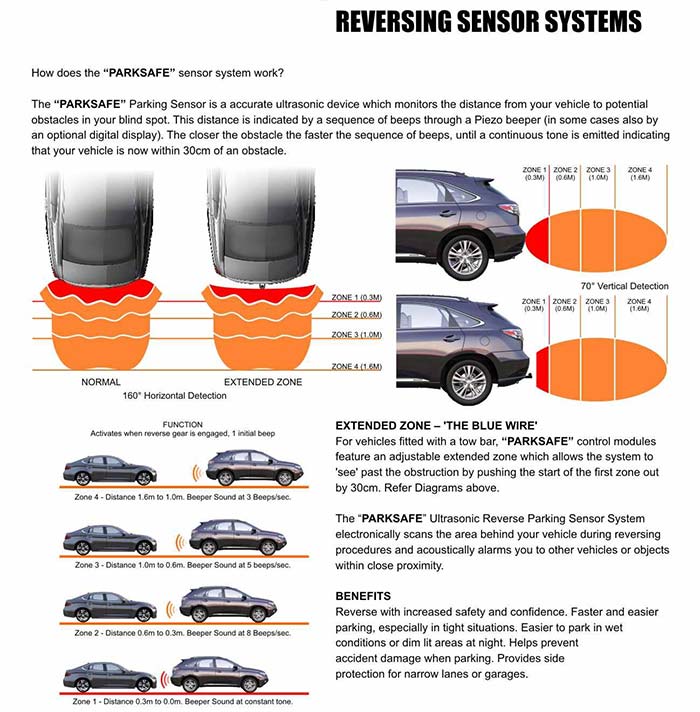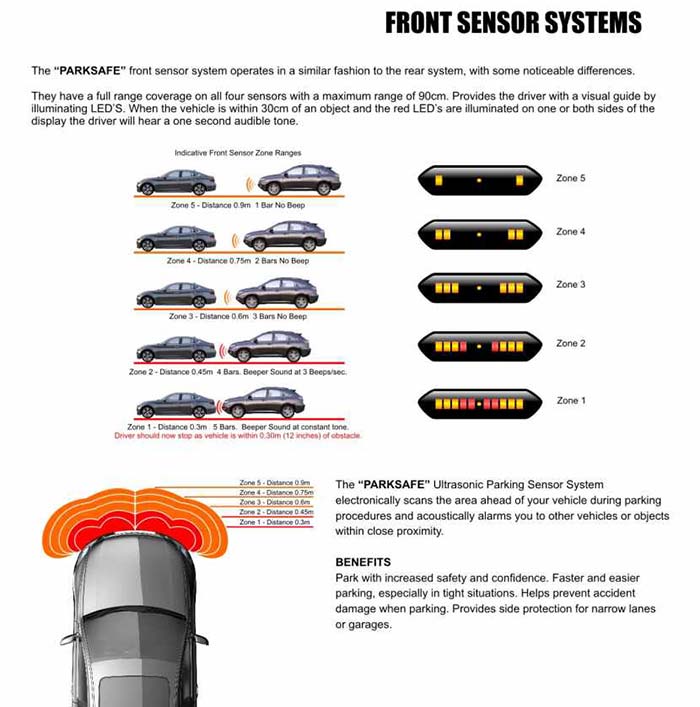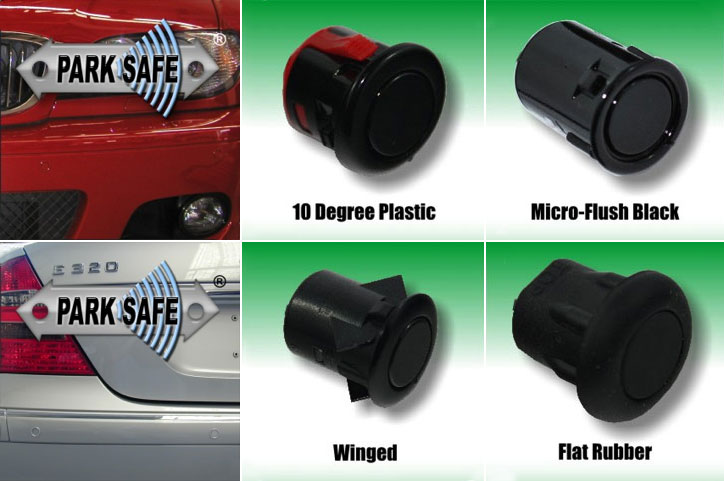 VGE Parking sensors
Front and rear kit, display included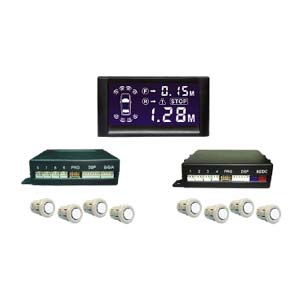 Front kit only with display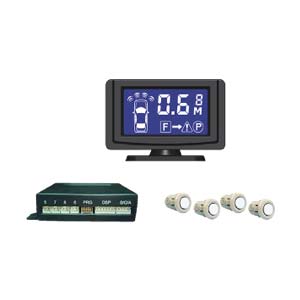 Rear kit with display