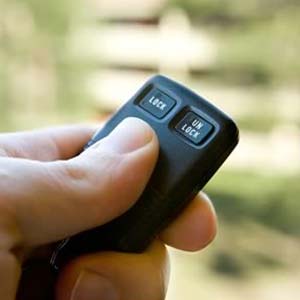 Security
Factory Alarm Upgrades
Viper 700VR OEM Upgrade Security System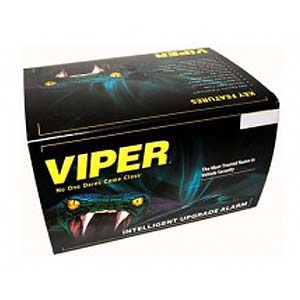 Overview
The Viper 700VR is a basic security upgrade alarm and is a great addition to any factory keyless entry system allowing you to interface with your factory remotes to arm and disarm the alarm. The 700VR doesn't have any immobilisers and is only an alarm system. With 11 different preprogrammed interfacing modes the 700VR can be adapted to almost any vehicle on the market. It has been specially designed to prevent circuitary spikes and to interface with vehicles with power save abilities adding to its unique versatility.
Another great benefit from fitting an upgrade alarm is the addition of siren chirps on lock and unlocking which gives you the ability to easily identify if your vehicles has been arm/locked or disarm/unlocked.
The 700VR gives peace of mind of a LIFETIME product warranty from Directed Electronics.
Features and Specifications
Alarm Only No Immobilisers
Bonnet, boot and door protection
2 stage impact sensor
Battery back-up siren
All black wiring
Multiple Upgrade Configurations to adapt to any vehicle
Memory Recall of last 3 triggers
Five Independent Input Zones
Two Multiplexed Input Zones
On board spike prevention circuitry
Secure Disarming sequence that cannot be duplicated
Programmable door and boot trigger levels for vehicles with 'power save' modes
Optional sensor inputs
Lock and Unlock outputs
PIN coded override
Chirp confirmation
Light flash confirmation
Programmable Features
Passive Arming
Arm/Disarm Chirp
Siren Duration
Arm/Disarm Flash
Arm/Disarm Flash Extended
Passive Lock
Panic Mode
Auto Rearming
Auto Rearm Lock
Disarm Defeat
14 Door Levels
Ford Focus Mode (vehicle with power saving)
Holden VE Module Mode (vehicle with single wire CANBUS system)
Viper 507M Digital Tilt Motion Sensor
The 507M Digital Tilt Sensor from Directed is ideal for protecting a vehicle from theft by detecting when the vehicle is being raised by a tow truck or lifted using a jack, in an attempt to remove the wheels or tow the vehicle. The 507M auto calibrates each time the alarm is armed, referencing the vehicle's angle of inclination and ensuring the most accurate tilt sensing possible. The 507M is perfect for protecting vehicles with upgraded wheels and tires.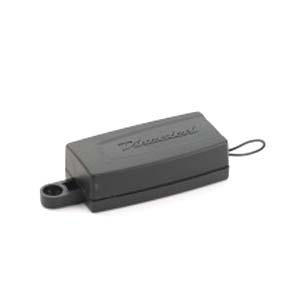 Viper 506T Audio Glass Break Sensor
Enhance the security of any install with an optional audio sensor, which detects tampering and breaking of the vehicle's glass using a microphone and a microprocessor, which analyzes the frequency, intensity and timing of intrusion sounds to eliminate false alarms. Detects even "soft breaks" where the glass is shattered quietly, which might not trigger the shock sensor. The 506T adds an additional layer of protection.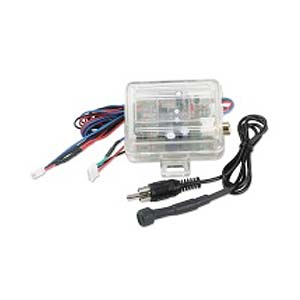 Viper 508D Invisibeam® Field Disturbance Sensor
Protect your vehicle with an invisible sensing field which detects moving high-density objects (including people) near your car using Radio Frequency (RF) field disturbance technology. Ideal for convertibles, or any application where zone-intrusion protection is desired. Violation of the outer field can provoke siren chirps (or a WarnAway™ message from an optional voice module) while intrusion into the inner zone will trigger the system's siren.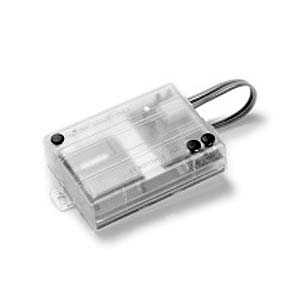 Viper 3303 Responder LC SuperCode 2-Way Security System
This state-of-the-art Responder LC 2-way Security system will wrap your vehicle in protection, with the most sophisticated electronic technologies available today, including the Stinger® DoubleGuard® shock sensor, Battery Back-Up Siren and Failsafe® Starter Kill. The system also offers in-demand convenience features like keyless entry.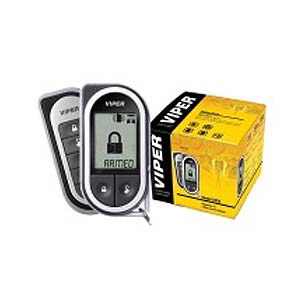 The included 2-way remote will confirm your commands virtually instantly on the large LCD screen of the remote. Rock solid 2,000 foot range and performance – that's what the new Viper 3303 has to offer.
Key Features
Proprietary User interface on a large LCD display
Rechargeable lithium -ion battery
D2D for the highest level of connectivity with Performance Matched Xpresskit interfaces
Control Center with integrated valet switch and bright blue status LED
SuperCode™ Technology for long reliable 2000 feet range
Battery Back-Up Siren
Auto Re-Arm. If you lock you vehicle and do not enter the system will rearm itself
Ground when armed sensor port for additional sensors
Flex Relay for dome light, horn, or trunk release operation
Upgradable remote start capability with 4003L. Works just like a 5X!
SmartStart™ Compatible
Includes:
One 2 way Responder LC remote (7351V)
One 1 way companion remote (7153V)
Control Center w/ integrated LED/VALET Switch (6211T)
All Required Harnesses for Installation